Welcome

to BPC International, Inc.

Providing reasonably-priced, high-quality predictive maintenance consulting, products, support, and training to industry around the world.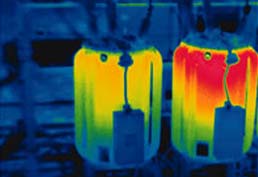 BPC Briefs:
Change in Products
Jenoptik has signed a private label agreement with Fluke therefore, BPC will no longer be offering the VarioCam products.
Arc Flash Studies & NFPA 70E Compliance
Current government guidelines are placing extra emphasis on electrical safety, we can help you become compliant.
Permanent Mount Equipment Analysis
Our new wireless system provides continous monitoring of vital plant data.
New Vibration Analysis Advances
Why "settle" for only 1 or 2 channels of vibration data. The SpectraVib gives you 8 channels of real-time data collection.
What is Predictive Maintenance and what can it do for you?
A predictive maintenance approach strives to detect the onset of equipment degradation and address problems when identified.
Learn more about predictive maintenance.
Questions about our products or services? Call us toll free - (888) 962-4327.